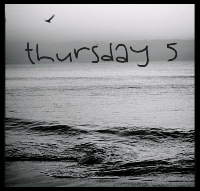 Honestly,
I couldn't have prayed for a better husband. God has blessed me in the best way possible and I will never be able to thank him enough. He is everything I need, want and could have ever pictured in my life. The best gift I have ever recieved by a landslide.
My friend Kristen and I have been spending a LOT of time together. She is absolutely
splendid.
I am actually going to miss her when Ryan gets back. I HAVE. TO. make time for her after he comes back. We go through withdrawels when we don't see eachother for a day. It's sad, but that goes to show you how wonderful our friendship is.
Ryans homecoming is just around the corner, quite literally. I keep thinking about the moment our eyes meet again and I know it will be
perfect.
It doesn't seem to be coming fast enough even though the days are flying by. I would love to time warp to that day.
Most of my upcoming blogs are going to be about homecoming. I can't help it. It's going to be
spectacular.

I have waited far
too long to be in his arms again. The anticipation is absolutely KILLING me. I am SO OVER this deployment.
I have pretty much everything ready to go for homecoming. I have a
fancy
dress that I am absolutely dying to wear. I ordered my homecoming jewelry a couple days ago. I haven't gotten my shoes just yet but I already do have a pair of shoes that I am thinking about wearing. Everything is covered, all I need it my husband!